The vineyard was eventually sold to Stuart Bryce family in 1980 and so discharging a mortgage still outstanding at that time to Cecile Miguet.
The original plantings by the Miguets were increased four-fold by Stuart and family. Much of the Cabernet Sauvignon was grafted to Chardonnay whilst the Grenache and Chasselas were grubbed out and replaced by Chardonnay.
Stuart remained committed to the same dream as the Miguets with the Bryce stewardship spanning 39 years.  The family remained committed to the production of the best Tasmanian wines.  They engaged world renowned viticulturists and the man who became know as the father of Pinot Noir and founder of Heemskerk in Tasmania, Graham Wiltshire.  Between Stuart and Graham and more recently the deft winemaker Andrew Hood the vineyard collected a number of trophies and awards for its Chardonnay, Riesling and Pinot Noir.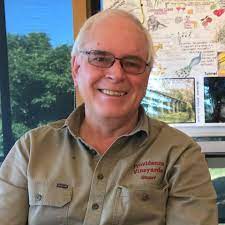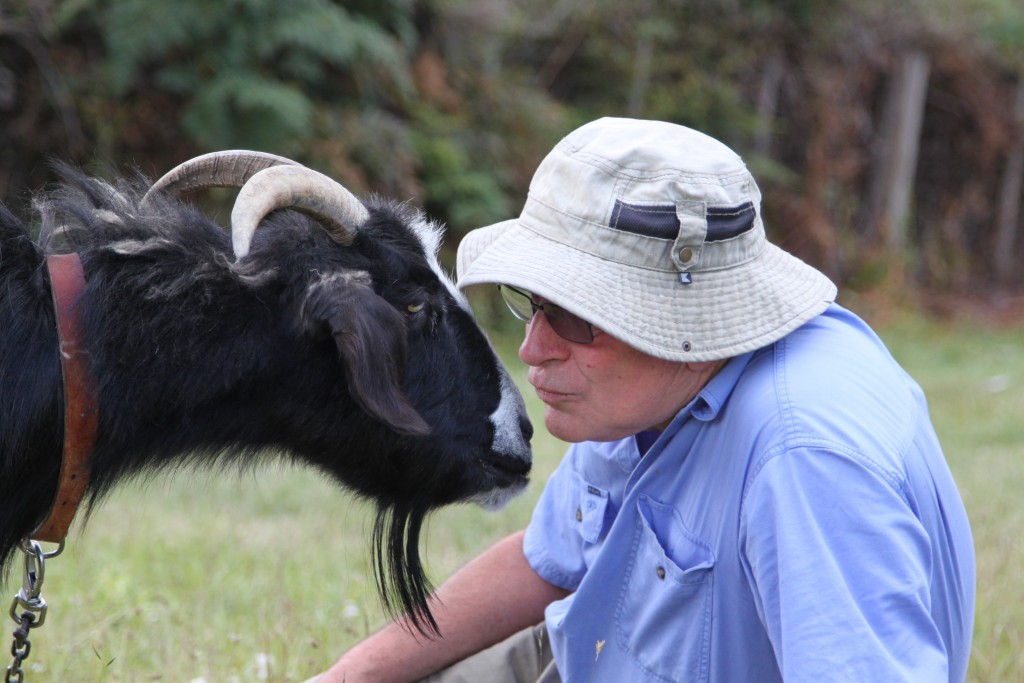 So much can be said of Stuart's continued innovations and contribution to the continuity of Providence and also that of the viability and growth of the Australian Wine Industry.  As the next chapter opens with my involvement at Providence I am truely grateful to frequently experience Stuart's ongoing support and involvement.  The evolution of Providence including the return of winemaking to the site is not only continuity of the Miguet dream but also a reflection in the faith Stuart Bryce and family displayed over their 39 years of their ownership.
Stuart's story is far more interesting and so as site author I (Rusty) prefer to tell of his very significant contribution to Providence/La Provence and the Australian wine industry.
In 1976 Stuart Bryce first thought about owning a vineyard and his search took him to  three areas of interest in Australia
Cunningham's Gap, Queensland,
Margaret River, Western Australia and
Tasmania.
Having a lot of experience in meteorology as a military pilot he researched, mapping the climate in each area from 1939 to 1976.  Interestingly, before the outbreak of WWII, details of weather in Australia were largely confined to major population centres or simply basic readings of regional temperature.  Having done this and having enough graph paper to wallpaper a large room, he considered Tasmania as worth some further research.
This led to a trip to Tasmania in 1976 and the discovery of what was then La Provence Vineyards.  Following an attempt to create a small vineyard on a property at Nabowla, about 20 Kms north of La Provence a meeting with a colleague, Gavin Scott, a once part owner of La Provence, led to an additional 'look' at that property.  In 1979 Stuart made an offer to the then sole owner and in January 1980 took possession of the vineyard.  The objective to make the best expression of Tasmanian Pinot Noir.
In 1985, following a move to Tasmania with the RAAF as Senior Air Force Officer the neighbouring property was purchased.  Originally an old apple orchard 'new-plantings' of Pinot Noir and Chardonnay were undertaken.  This also included extending the original Miguet plantings.
Notwithstanding the additions, Providence is a boutique specialist vineyard and all wines made on site.  Concentration is on producing the best Tasmanian Pinot Noir and Chardonnay and that is exemplified in the show successes recorded. Most significantly, Providence holds the honour of winning the Australian Gourmet Pages National Pinot Challenge – both sections (wine against wine and wine with food) twice.  This achievement has yet to be matched and Providence is forbidden from re-entering that wine!